EYFS 'A Foundation for Excellence'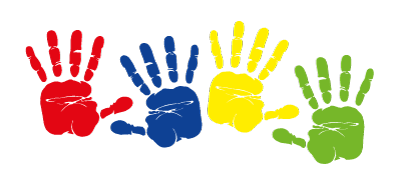 We passionately believe that children's early years experience should be happy, active, exciting, fun and secure; and support their development, care and learning needs. Every child deserves the best possible start in life and the support they need to enable them to fulfil their potential.
Our aim is for children:
to feel happy, excited and motivated to learn through exploring rich and challenging learning experiences
to become independent, resilient, and confident in themselves and with others.
We make this happen through:
Providing opportunities for children to come together to share their experiences and have fun. Our children are happy and safe, and feel secure knowing that we celebrate their successes and value their achievements.
Creating a curriculum that is centred around individual children's interests with a balance of

child-initiated

and

adult-led

learning.
Constantly refining our learning environment to facilitate

child-initiated

play and providing children with carefully planned opportunities to explore, create and learn through exciting, stimulating, interactive activities and accessible resources.
Having high ambitions for all children and planning according to each child's stage of development so that they can all thrive and develop.
Our Early Years practitioners and teachers being part of a united team with a commitment to

play-based, child-centred learning.
Working cooperatively with parents and carers to support our children's development. We recognise that parents are the

first educators in children's lives

and will always seek their contributions to judgements about children's development. We use this information to support our in-school assessments and share information about what children need to do next to develop and thrive.
Encouraging parents to be actively involved in their children's learning in school and are able to share learning experiences through

'stay and play'

sessions, learning journeys, volunteering and parent workshops.
We follow the national Early Years Foundation Stage (or EYFS) framework.
The EYFS is a very important stage in a child's life as it helps prepare them for school (school readiness) as well as preparing them for their future learning and successes. Children develop quickly in the early years and a child's experiences before the age of five will have a major impact on their future life chances.
Children in the EYFS learn by playing and exploring, being active, and through creative and critical thinking which takes place both indoors and outside.
It is also very important that they develop social skills, such as turn-taking, sharing and independence, which help them throughout all stages of their learning.
The guiding principles that shape our practice in the Early Years are that children are born ready, able and eager to learn. They actively reach out to interact with other people, and in the world around them. Development is not an automatic process, however. It depends on each unique child having opportunities to experience positive relationships and enabling environments supporting learning.