English
Intent Statement
Intent

At Hill Top CE Primary and Nursery we believe that a quality English curriculum should develop children's love of reading, writing and discussion. We aim to inspire an appreciation of our rich and varied literary heritage and a habit of reading widely and often. We recognise the importance of cultivating a culture where children take pride in their writing, can write clearly and accurately and adapt their language and style for a range of contexts. We want to inspire children to be confident in the arts of speaking and listening and who can use discussion to develop their learning.
We believe that a thorough grasp of literacy skills is crucial to a high quality education and will give our children the tools they need to participate fully as a member of society.
Implementation

These aims are embedded across our literacy lessons and the wider curriculum. We have a rigorous and well organised English curriculum that provides many purposeful opportunities for reading, writing and discussion. We use a wide variety of quality texts and resources to motivate and inspire our children. We also provide a wealth of enrichment opportunities, from residentials, author visits, visits to places of interest which give our children experiences they may otherwise not have, book week, school library, theatre visits and other visitors who inspire and engage our children to have a love of reading and writing.
Impact
As a result we have a community of enthusiastic readers and writers who enjoy showcasing their developing literacy skills. They are confident to take risks in their reading and writing, and love to discuss and share their ideas.
Reading

At Hill Top, we recognise that reading for pleasure at school is a vital part of the jigsaw when enabling children to learn to have a life-long love for reading. We enjoy sharing our love of reading in school by engaging in events and initiatives. We love to celebrate World Book Day each year, we have author visits, trips to the library, every class shares their favourite 'reads' on their 'Doorway to Learning' (classroom door) and in our entrance area are a box of great books for visitors to enjoy while they wait. Also, in every class, every day, from Nursery to Year 6, we have a dedicated time where we relax and enjoy a class story from our fantastic book spine (a core set of books that develop a love of reading).
Each class from Early Years to Year 6 also has a specific session on their weekly timetable where children are given a chance to talk about books, share recommendations and read for pleasure; whether this be magazines, e-books, fiction and non-fiction. It is important to us that children can take the time to choose and share books of their choice.
We use the Bug Club Reading Scheme to teach and support reading throughout school. We also ensure each child takes home a book that they can read or share with an adult at home for pleasure.
We record each child's reading journey on the Go Read App, where staff, parents/carers and child can record the books they have read.
Please click on the links below for how support for your child.:
Teaching Early Reading & Writing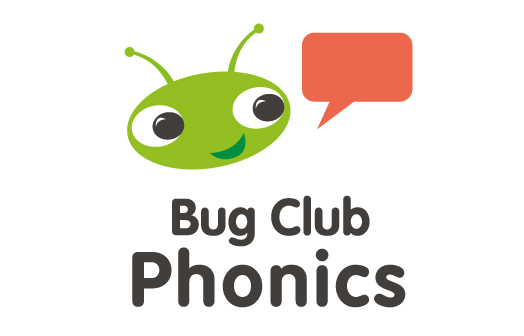 At Hill Top 'Bug Club Phonics' is the chosen accredited provider used to teach phonics, high frequency words and to support early reading development.
In EYFS and KS1 your child will be taught phonics daily, alongside opportunities to apply their phonic knowledge and skills in reading, writing and spelling.
This information will give you an idea of what is expected at the phase your child is working within and how you can support their learning at home.
Year Group Reading Expectations Reception, Year 1, 3, 4 & 5.
Year 2 https://assets.publishing.service.gov.uk/government/uploads/system/uploads/attachment_data/file/740343/2018-19_teacher_assessment_frameworks_at_the_end_of_key_stage_1_WEBHO.pdf
Year 6 https://assets.publishing.service.gov.uk/government/uploads/system/uploads/attachment_data/file/740345/2018-19_teacher_assessment_frameworks_at_the_end_of_key_stage_2_WEBHO.pdf

Writing
At Hill Top we strive to develop a love for the English language in its written and spoken forms. We encourage children to develop skills to communicate confidently and effectively in speech and writing, to listen with understanding and to be responsive, enthusiastic and knowledgeable readers. We aim to provide an environment for language development and written work, which is stimulating and is
characterised by high expectations of success so that the fullest potential of each individual child may be realised.

We recognise that:
 Writing is pre-requisite for educational and social progress.
 Writing empowers pupils to communicate both creatively and imaginatively.
 Writing is essential for independent learning.
 The mastery of writing is essential in most aspects of everyday life.

Aims
 For writing to be seen as purposeful and enjoyable
 For each child to see themselves as a confident and successful writer
 For each child to achieve the level of writing of which they are capable
 For writing to be developed across a range of meaningful contexts
 For there to be a broad curriculum offering the full spectrum of writing genres
 For each child to develop the necessary writing skills to be a competent writer with an understanding of the basics – spelling, grammar, handwriting and punctuation.
 For writing to be seen as an essential life skill